New England Patriots owner Robert Kraft and coach Bill Belichick made the rounds on Tuesday, apologizing for and explaining Spygate.

In an emotional speech before NFL owners, Kraft and coach Belichick apologized for the franchise's involvement in the scandal.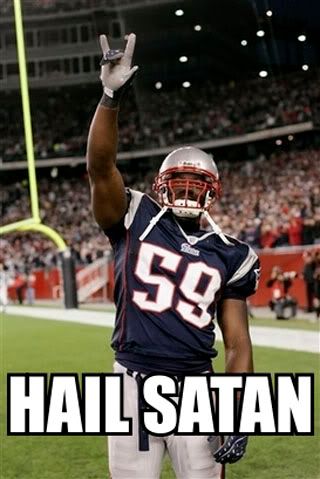 I wonder what was in those documents Arlen Specter read that he can't talk about. Must have been pretty damning.
My righteous anger over Spygate is dimmed, but there's still about eight years' worth of dirty hits and cheap shots and assorted rotten sportsmanship...
(image from
LOL Jocks
)